It turns out that the secret to making perfect chocolate chip cookies has been in front of us since childhood: the Cookie Monster! Who knew, right? Those sesame street character-themed chocolate chip cookies have been making the rounds on TikTok recently, and with the addition of blue food coloring and a parcel of chocolate, they immediately caught my attention. They're big, beautiful, and bright blue, so I knew I had to get them right away, and they didn't disappoint!
The key to making these cookies is to cool the dough, use lots of chocolate, and use even more blue food coloring than you think. I really used about 40 drops and still couldn't get my cookies to match the same gorgeous shade in the video. Either way, I'm thrilled with how they turned out and will definitely be making them again.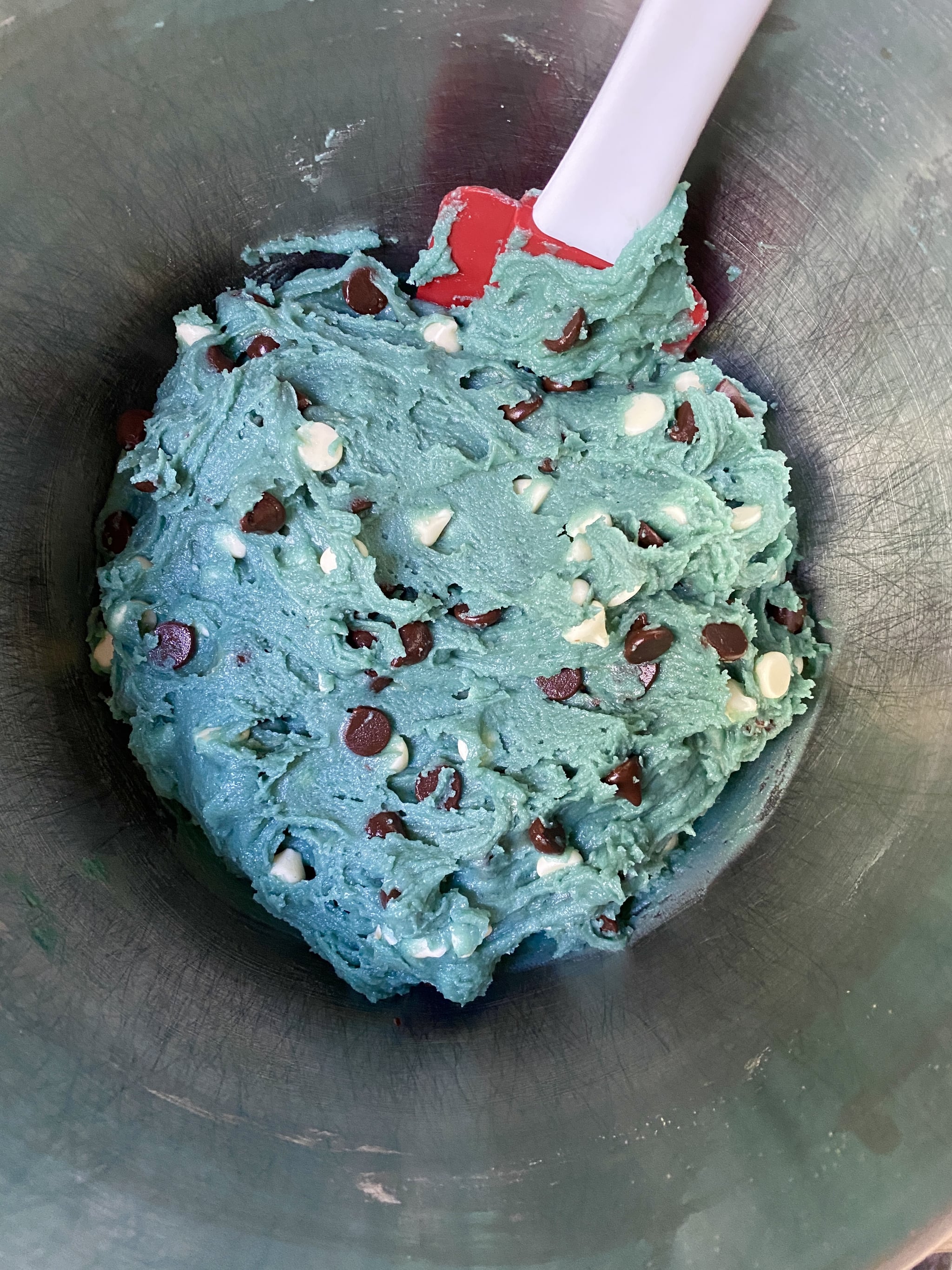 These are big cookies, and they have to be to contain the Hershey chocolate. The recipe calls for three squares of chocolate, but I only used two to make sure it would fit. I used a three tablespoon cookie scoop to form the bottom circle of dough, added the chocolate, then covered it with another scoop of cookie dough and molded it to adapt it. Like I said, these are big cookies – I love chocolate but I could barely finish one!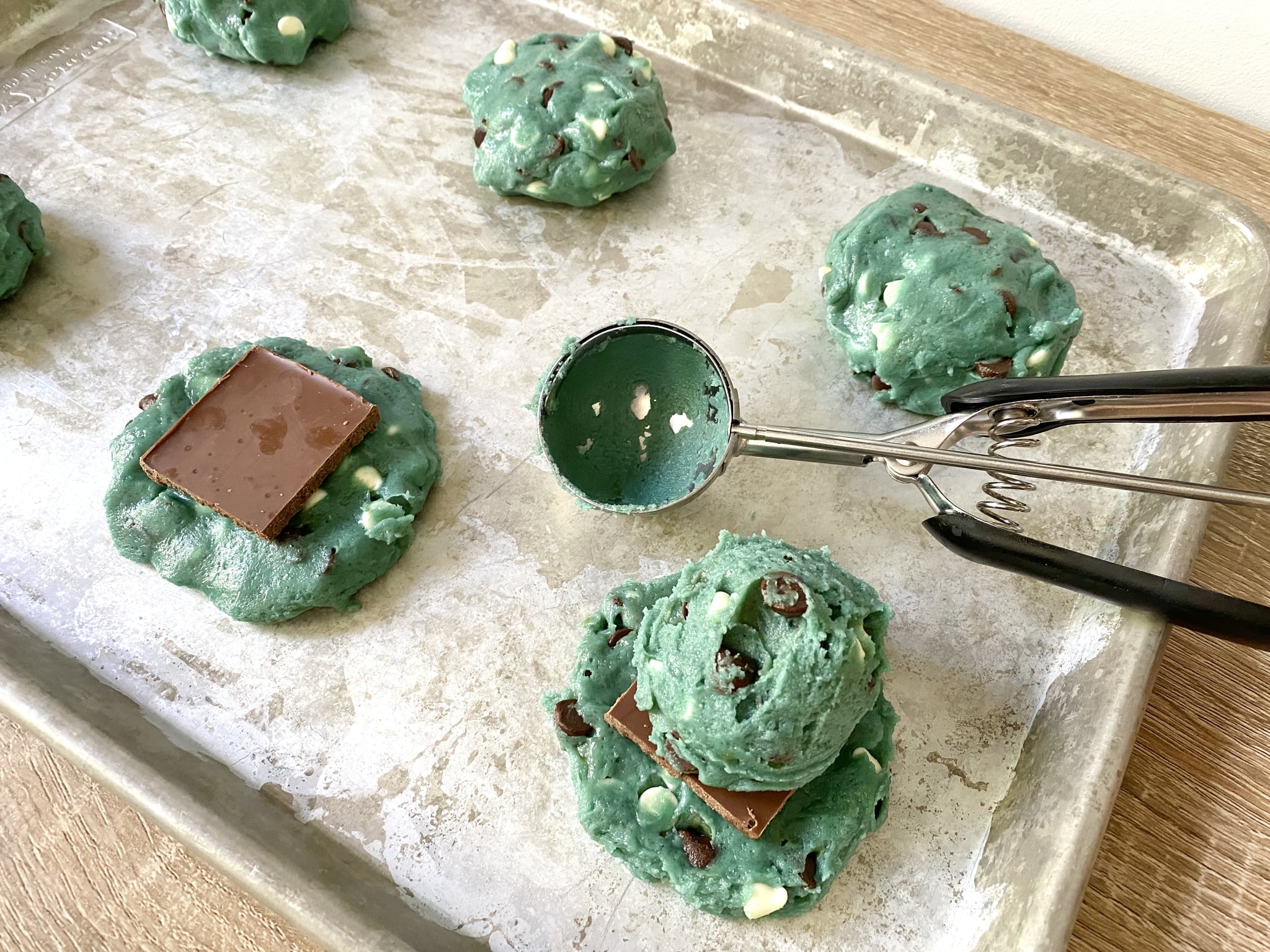 Once you've assembled your monster balls of cookie dough, the recipe calls for you to chill them for at least two hours, or overnight. I chilled mine for about nine hours, and they still spread a bit when I cooked them, so I recommend chilling them overnight if you can.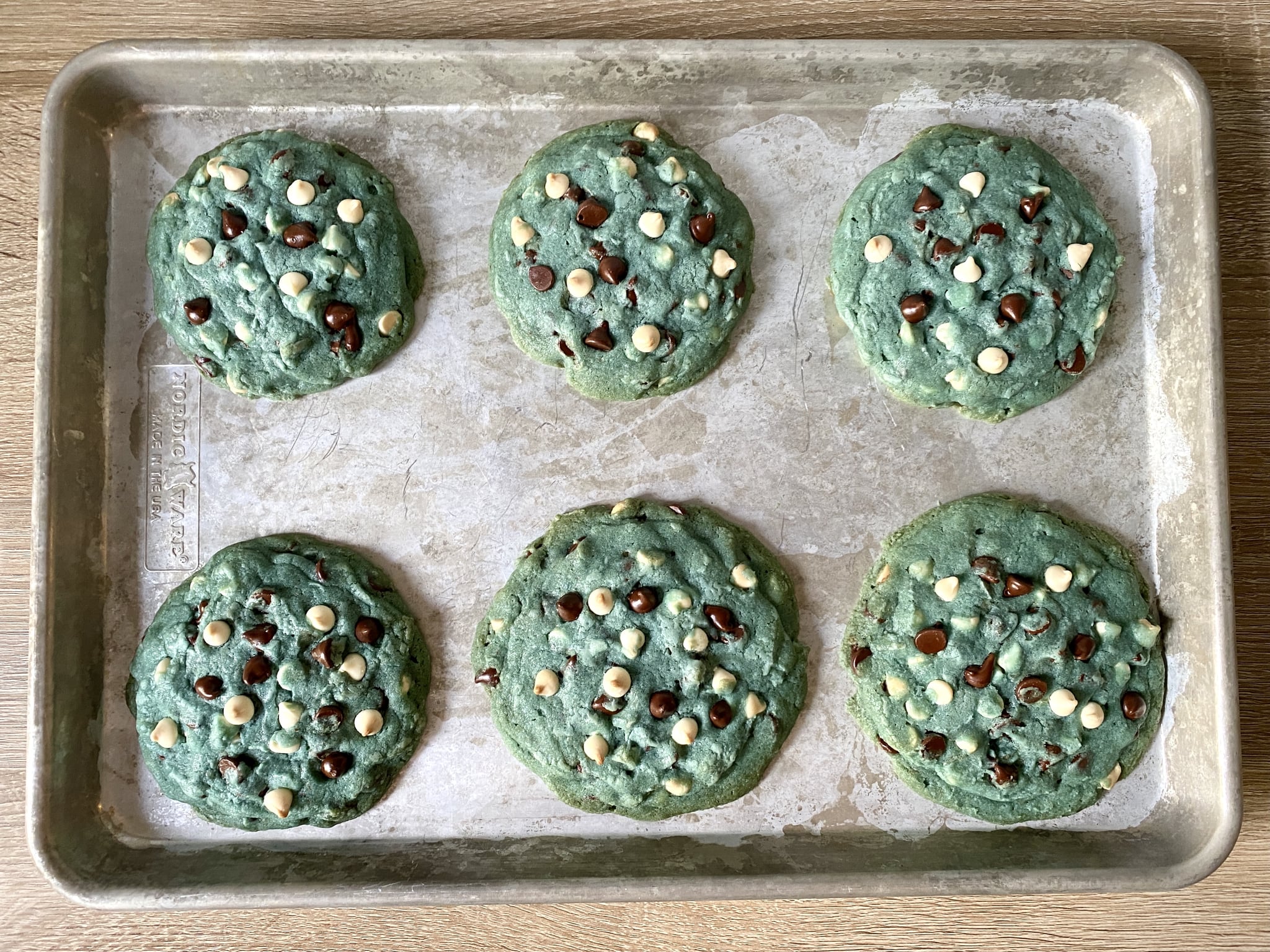 The blue color makes it a little hard to tell when they're done, so just watch for the tops of the cookies to set and the bottoms to brown, like in the photo above. Mine took about 25 minutes to cook and came out perfectly soft and chewy. The Hershey chocolate in the middle gets nice and gooey, and stays that way even after it cools.
These cookies are absolutely amazing and require no more work than a traditional chocolate chip cookie recipe. I highly recommend channeling your inner Cookie Monster and crafting them ASAP.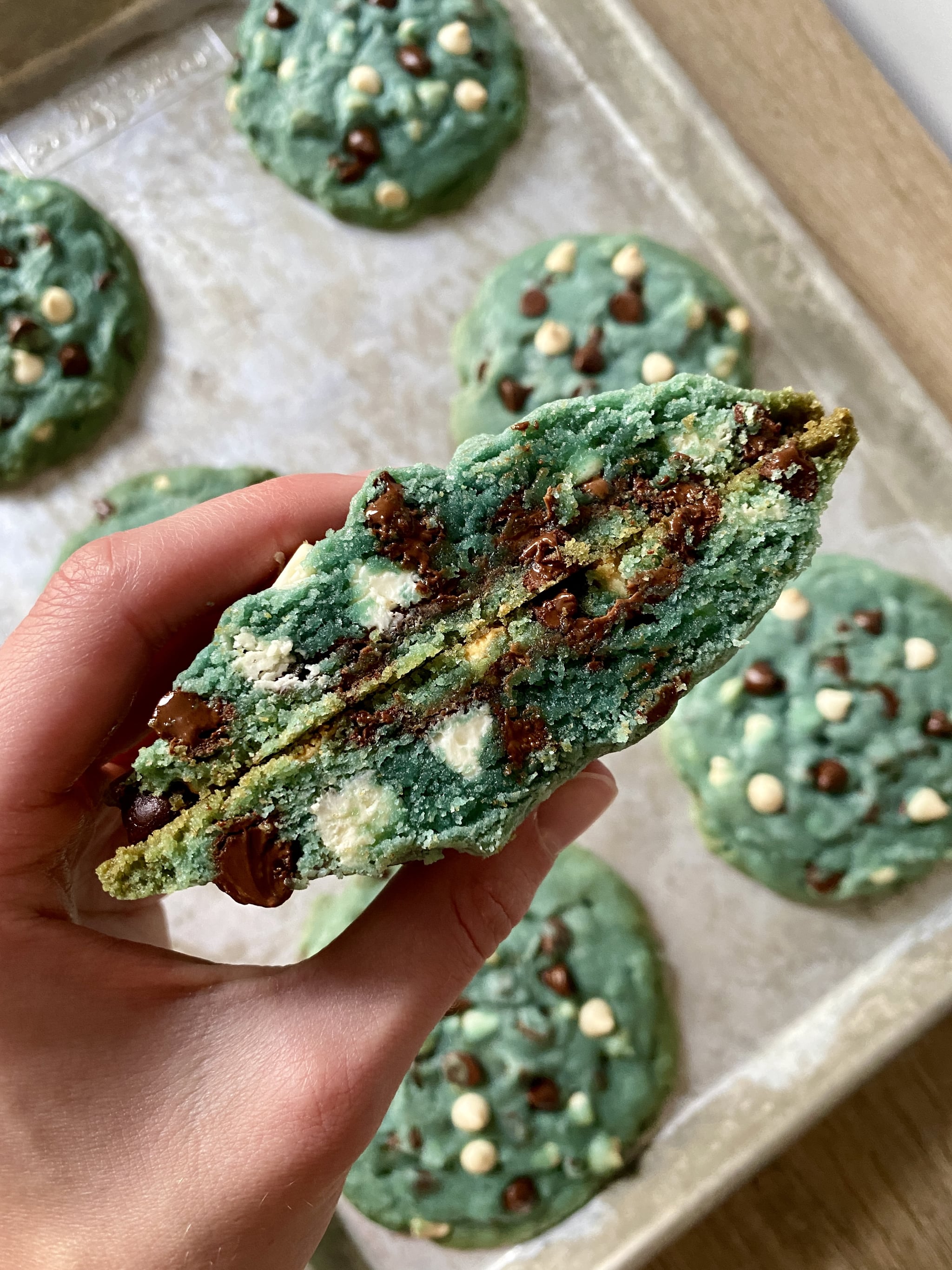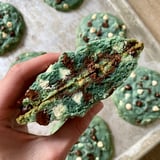 Ingredients
2 1/4 cups flour
1 1/2 teaspoon cornstarch
1 teaspoon baking powder
1 teaspoon of salt
1 cup butter
3/4 cup brown sugar
1/2 cup white sugar
1 egg
1 egg yolk
1 teaspoon vanilla
20 to 40 drops of blue food coloring
1 cup white chocolate chips
1 cup semi-sweet chocolate chips
2 bars of Hershey's chocolate
directions
In a small bowl, combine flour, cornstarch, baking powder and salt. Put aside.
Melt the butter on the stove or in the microwave. Leave to cool slightly, then add the brown sugar and white sugar and cream together.
Add egg and yolk, plus vanilla, and mix until combined.
Add blue food coloring according to your taste.
Mix the dry ingredients with the wet ingredients until a paste forms, then add the white chocolate and semi-sweet chocolate chips.
Form about ten balls of dough and stuff each with a few pieces of Hershey's chocolate. Refrigerate for at least two hours or overnight.
When cookies are cool, bake at 350 degrees for 20-25 minutes.
Information
Category

Desserts, Cookies

Yield

10 giant cookies

Preparation time

20 minutes

Cooking time

20 minutes

Total time

39 minutes, 59 seconds
Image source: POPSUGAR Photography / Kaley Rohlinger