Voortmanthe No. 1 creme wafer brand and No. 3 healthier cookie brand in the United States, is ringing in the winter season with the launch of Holiday inspired Voortman snacks – wafers and cookies made with some real ingredients.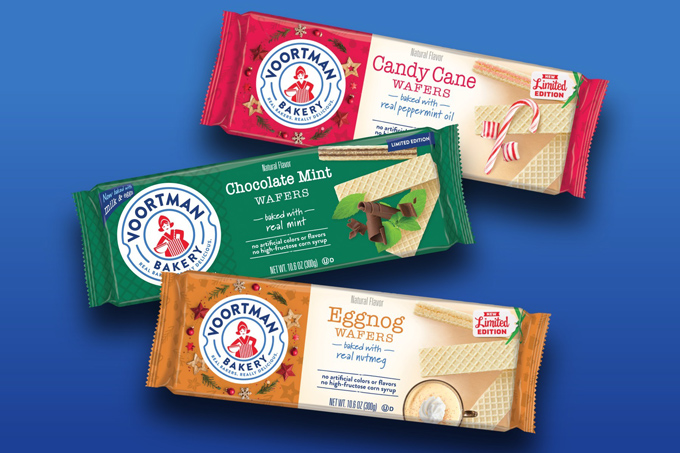 The iconic seasonal treats, including two new flavors, are rolling out in the US and Canada and will be available in stores for a limited time.
Voortman Holiday Wafers 2022 range
The limited-time Voortman items hitting US store shelves this holiday season include:
NEW Candy Cane Flavored Wafers: Peppermint-flavoured creme fraiche meets crispy wafer layers in a 10.6-ounce package.
NEW Eggnog Flavored Wafers: Baked with real nutmeg, this classic holiday drink-inspired snack has rich, creamy flavor in a 10.6-ounce package.
Chocolate and mint wafers: Crispy wafers sandwiched between a refreshing mint and chocolate cream in a 10.6 ounce package.
Voortman 2022 Cookie Flavor Range
Ginger biscuits: A holiday classic, cooked with the warm spiciness of real ginger and topped with brown sugar in a 10.6 oz package.
Holiday treats: Shortbread cookies in various holiday shapes dusted with red and green sugar in a 10.6 ounce package.
Holiday Gingerbread Cookies: Gingerbread-shaped cookies baked with the warm tang of real ginger and topped with brown sugar in a 12.3 oz bag.
Assorted festive cookies: Snowman, star and tree shaped shortbread cookies sprinkled with red, white and green sugar in a 12.3 oz flat bottom bag.
Baked with real mint, ginger, almonds or other ingredients, these holiday snacks are made without high fructose corn syrup, artificial colors or flavors.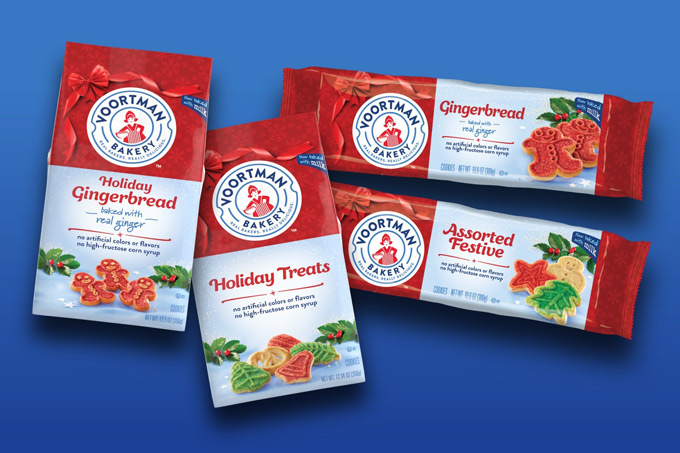 Wafers have a light, crispy texture and creamy filling, while cookies are crispy and crunchy, just like everyday Voortman wafers and cookies.
To find a retailer near you, visit the store locator at Voortman.com/where-to-buy.
Sharing is caring!